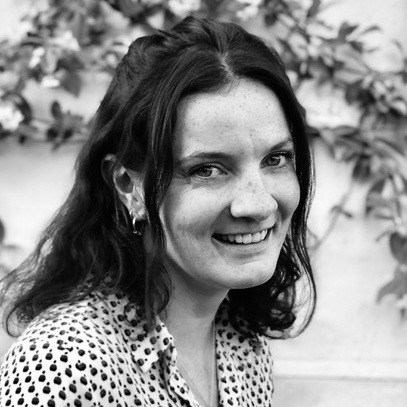 DAISY
Kings College London: Medicine MBBS (future)

Durham University: Health & Human Sciences (First Class Honours)

Cranbrook School, A Levels: Philosophy and Ethics (A*), French (A), Spanish (A), Biology (A)
Biography & Interests
My undergraduate studies in medical anthropology and global health introduced me to the world of healthcare. Since graduating I explored my career options and decided to return to university to study medicine as a graduate, and I will be starting at Kings College London in September. I am working as a receptionist at a GP surgery until my course starts.
I am interested in the third sector, and have spent a lot of time volunteering in my local community, namely at a care home, a soup kitchen, a hospital and a medical NGO. Having grown up in rural France and having completed a proportion of my schooling there I am fortunate to be able to speak French fluently and have a fondness for french culture. I love travel and spend as much time as I can exploring new places. In my spare time I enjoy drawing, cooking, reading and running. I also love visiting art galleries, attending music gigs and going to the theatre.
Experience & Approach
Mentoring for me is about nurturing a relationship with a mentee, and relating to them in a unique way. I aim to be a role model, thus positively impact my mentees' academic, social, emotional and cognitive development, hoping to emulate the way that passionate role models have influenced me throughout my own academic and social pursuits. I tailor my sessions to the individual needs of each student and guide them into discovering their strengths and work with them on their weaknesses, encouraging them to be open-minded and to see the value and joy in learning. I aim to ensure that my sessions are fun and engaging, encouraging students to ask as many questions as possible and creating an environment where they feel comfortable making mistakes. Above all, I aim to help build resilience and confidence in a child, traits I believe to be the most important in any person's character.
Before Oppidan, I have experience as an Anthropology mentor at university helping students in years 1 and 2 through the course, meeting with them regularly to check how they were getting on and answering any relevant questions. I have also worked in a Cambodian primary school building lesson plans and teaching. At school, I regularly taught A level subjects to GCSE students and worked as a language assistant at the local primary school.
Testimonials
'It was really useful having Daisy as an anthropology mentor, especially as she was also a student. It meant that I could ask her things that were too menial to ask my lecturers. Daisy was always very friendly and answered my questions fully, and I really appreciated that she took a generous amount of time out of her own studies to do so.' Anthropology Student
'It's always been great having Daisy to turn to as I've grown up, especially when i'm finding it difficult to juggle friends and schoolwork. She's very good at explaining stuff and always offers a valuable and unbiased opinion on things.' 15-year-old