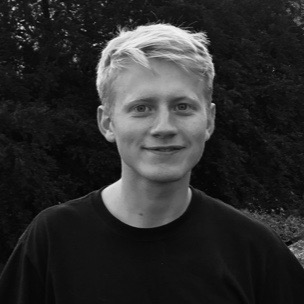 JOE
Yale University: MA American Studies (Honours); Visiting Scholar

University of Cambridge: BA History (Part I: 1st Class: Part II: 2.i

Eton College: A Levels - History A*, Maths A*, Economics A*; GCSEs: 10A*
Biography & Interests
I was educated at Eton, before heading to Cambridge to read History. At Cambridge, I was awarded a Paul Mellon Fellowship to fund two years at Yale. I completed an MA in American Studies with a concentration in American History in the first year, and in the second, I was a Visiting Scholar where I took courses predominantly at Yale Law School. I'm currently embarking on a law conversion course in London with the ultimate aim of becoming a barrister.
I was at Eton College on a Music Scholarship, where I played the Piano, Cello and sang, and still I enjoy performing and singing in a number of ensembles of different genres. At Cambridge, I was President of the Clare College Students' Union, and was a leading member of a student run charity, Pink Week, which raised over £30,000 for Breast Cancer charities in my final year alone. I was involved in a number of plays, music ensembles, and was on the committee for the Clare May Ball – in charge of the drinks! At Yale, I was a graduate affiliate of Davenport College, was a member of the Yale Glee Club and an a cappella group- - and most importantly I started playing squash. In addition to squash, I enjoy sailing and skiing, as well as playing tennis.
Experience & Approach
I have extensive experience of teaching a variety of students from different backgrounds. I taught English language and Music for a term in an Omani School in Muscat, as an Anglo-Omani Society Fellow in the year before I went to Cambridge. I have been a teaching assistant on an Eton Summer School for Japanese students and have taught students in and around Cambridge over the past few years up to A Levels. At Yale, I was a weekly in-home tutor and mentor for a family resettled in New Haven from Syria, which was run through the New Haven Immigrant and Refugee Service.
Taking advantage of the best that both US and UK education has to offer, I have the capacity to be able to think with both an in depth and lateral approach. I enjoy thinking about how subjects can be useful beyond the classroom, and beyond the specific assignments in front of students. I also enjoy including individual interests in learning, because in doing so students generate a personal investment in their learning.