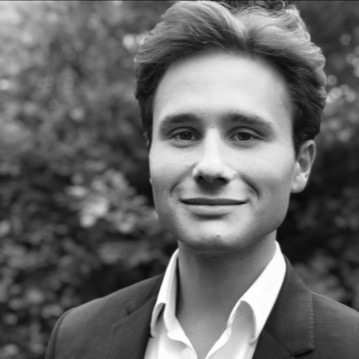 MICHAEL
University of Oxford: BA in Biological Sciences 2:1

St Paul's School: A-Levels – Biology A*, Spanish A*, Chemistry A, Mathematics A
Biography & Interests
I have recently graduated from Oxford with a degree in Biological Sciences and will now start a two-year law conversion ahead of my training contract with an American law firm. During my studies at St Paul's I grew an appreciation for the natural world, and wanted to pursue a scientific and inter-disciplinary degree that explored facets ranging from cellular biology to statistical analysis. I have maintained my Spanish abilities through frequent practise and look forward to engaging with more humanities-based material as I begin to study law.
Experience & Approach
Throughout my time in education, I have received dedicated and engaging teaching and understand the value of effective one-on-one support. My interest in mentoring specifically began when I independently founded and ran Spanish lessons for children at my local library and continued when I helped organise science lessons as part of a museum's community outreach programme. I aim to combine the traditional rigour and tailored approach of tutoring with a greater focus on confidence and self-belief to successfully provide the more holistic and beneficial service that is mentoring, all whilst remaining patient and enthusiastic.
Having had to routinely study for public exams since the age of thirteen, I am familiar with the content of GCSE and A-level courses and knowledgeable about the most effective ways to approach them, able to help with developing time management strategies as well as targeted revision plans and techniques.
I also have experience with both Oxbridge and American university admissions, having been through the rigorous processes relatively recently, and can therefore offer help with both applications and interview preparation.