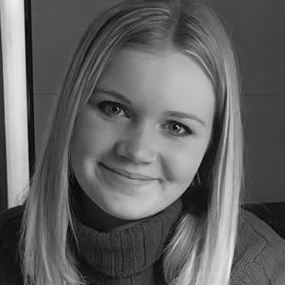 SOPHIE H
Bristol University: BVSc Veterinary Science (current)

St Swithun's School: A Levels - Biology A*, Chemistry A, Mathematics A
Biography & Interests
I am currently in 3rd year at the University of Bristol studying Veterinary Medicine.
I lived overseas until I was 9 and as a result I love travelling, photography and anything associated with wildlife and conservation. Having always been interested in science and working with animals, being a vet has been my goal from a very young age.
In my spare time I enjoy most outdoor activities and sports especially netball, hockey, tennis and riding. I am a keen foodie and love cooking for family and friends. I am also an avid fan of horse racing and eventing.
Experience & Approach
Having attended Hanford prep school, where integration with younger years, 'invisible' and interactive learning were very much at the forefront of the ethos, I would love to give others a similar learning experience to the one I was so lucky to have.
I developed my passion for the sciences at senior school, and in 6th form I helped younger pupils at weekly drop in sessions for Biology, Chemistry and Physics as well as setting up and running Science club. I found it extremely rewarding to see students begin to understand, enjoy and show interest in subjects they initially found difficult and frustrating.
Having experienced many interviews for school, university and work placements, I am aware of how daunting and diverse they can be. I enjoy giving interview advice and practice to give students the preparation and self-belief they need to flourish in an interview environment. I really enjoy working with children and I believe developing a good relationship is crucial to have a positive impact on the mentees learning experience and help them grow in confidence.